Welcome to the Ottawa Lake Sportsmen Club!
The Ottawa Lake Sportsmen Club is an organization comprised of members dedicated to promoting the sports of target shooting, hunting, and archery. The club is located north of Ottawa Lake, asdfasdfon old U.S. 223.

Membership information: Individuals seeking to join OLSC must be sponsored by an active member. An initiation fee of $30 is required with the annual dues of $50. In addition to membership fees, all members must volunteer for twenty-five hours of club service and attend seven meetings per year.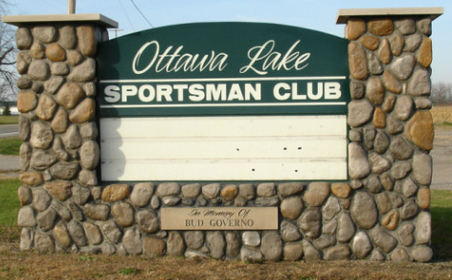 Work Hour Opportunities:
- Thursday's before fish fry.
- Cleanup after fish fry.
- Thursday night open trap (Score Keepers, Trap Fillers)
- Tuesday night Winter League's (Score Keepers, Trap Fillers)


---